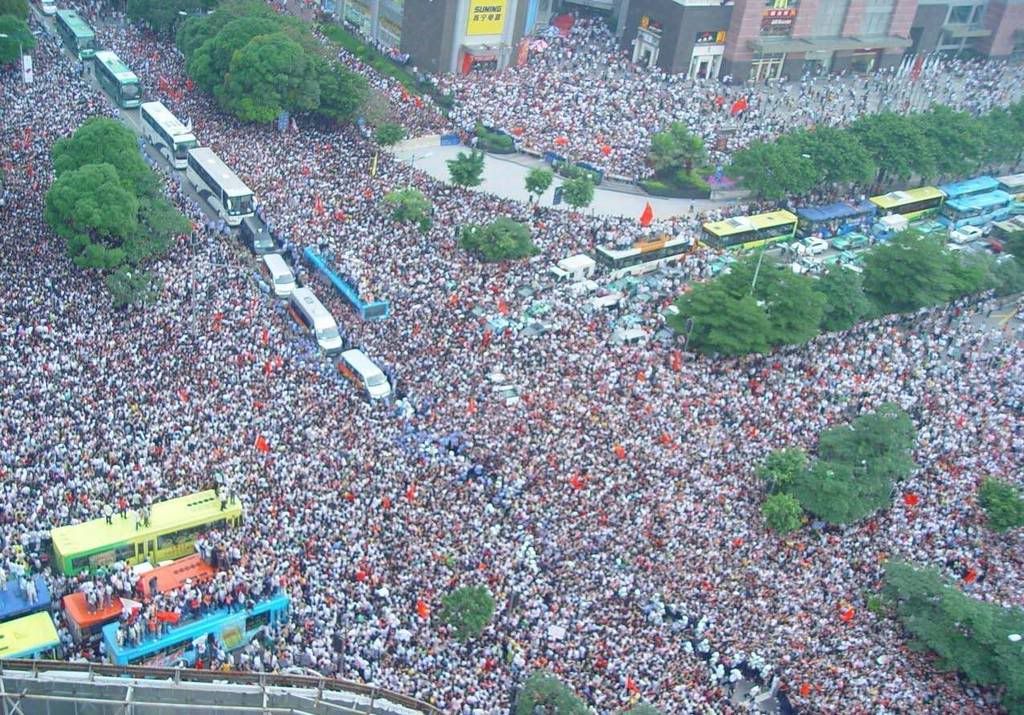 James Fallows
blogs
from China, "If this many people are being let off from the factories, something is going on."
The photo (via Fallows) by Liam Casey shows the arrival of the torch in the remote city of Shenzhen.
I live-blogged the torch relay in
Bangkok
and
Jakarta
. They looked nothing like this photo.