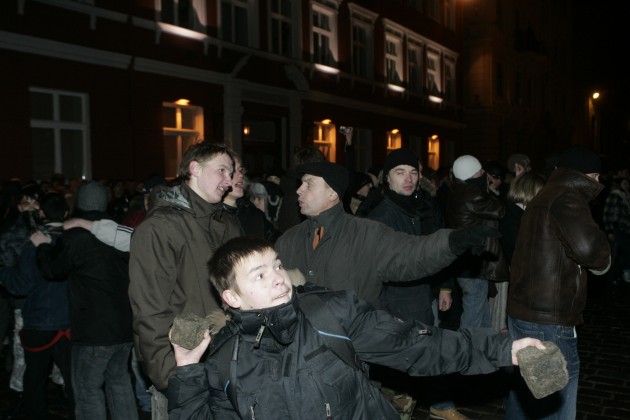 The unrest we saw in Greece was just the beginning. Leaders across Europe must be watching these most recent developments with trepidation.
Protests in Eastern Europe have quickly grown, spread, and become violent. Here is a brief timeline based on a
NY Times
report:
On Tuesday Jan. 13 a peaceful protest in Riga, Latvia erupted into violence. Latvia apparently has the highest unemployment rate in the EU.
On Wednesday, 2,000 people threw snowballs at the parliament in Sofia, Bulgaria.
By Friday, unrest had spread to Lithuania. The riots in the capital of Vilnius were nearly the same as those in Riga.
A Russian blog has done an incredible job of documenting the violent protests in Latvia (photo). Links to it and other reports from Latvia, Lithuania, and Bulgaria at
ThereLive
.