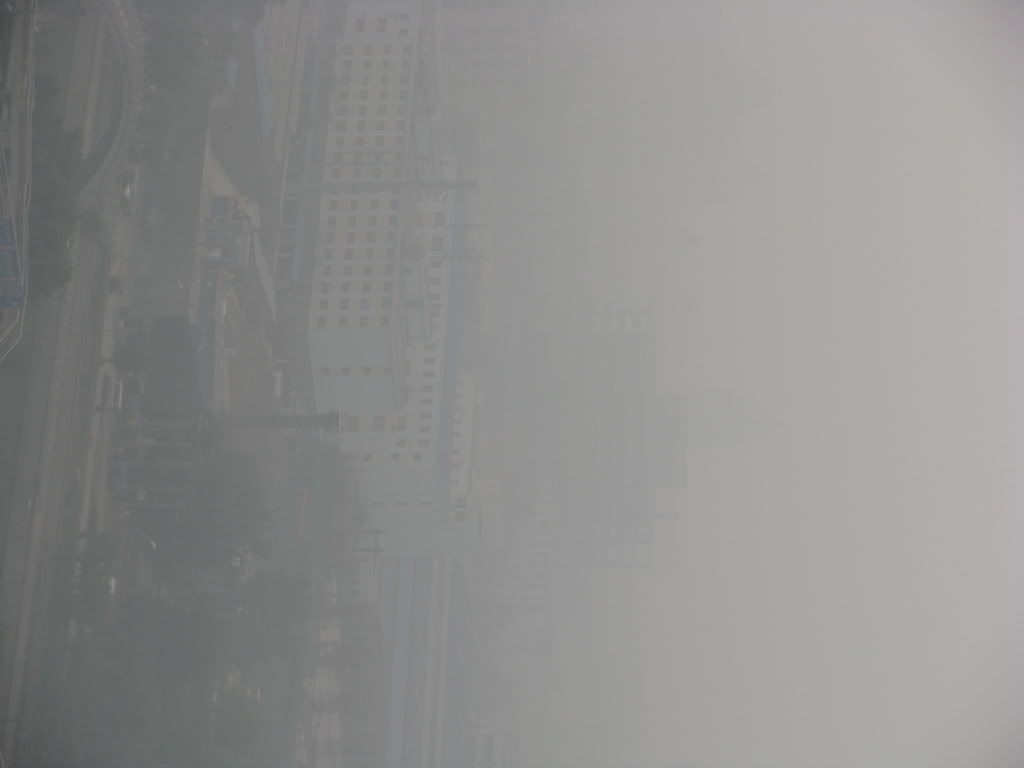 Today marks the opening of the Beijing Olympics; and in nearby Burma, the 20th anniversary of the 8-8-88 student-led uprising.* China, of course, remains the major guarantor of the Burmese military regime's stranglehold over the resource-rich nation.
Journalist James Fallows, blogging from Beijing today
writes
:
I simply do not have the heart to show what it looks like today -- August 8, the magical 08/08/08 chosen for its positive auspices for the Olympics. I'll just say, it looks very much like this view [photo left] from six weeks ago. This is a disaster.**
I suspect many Burmese would call China's predicament "karma."
___
*For more about the 8888 Uprising, see
Wikipedia
or the
Irrawaddy
.
Photo:
left one is by
Fallows
. The photo on the right is by Jotman. It shows
U Pan Cher
, a leader of the 2007 Burma anti-government protests -- demonstrations which had been inspired by the '88 generation.